Jo Cartmell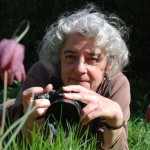 Jo's passion for water voles began in early childhood, as she delighted in watching their charming antics in her local chalk stream. This passion continues unabated and she is never happier than after her first water vole sighting of the year.
She is a wildlife photographer, amateur ecologist and wildlife conservationist. Her special interests are water voles and wildflower meadows. She loves Nature!
She contributed to three of the book series Seasons published in 2016 by Elliott & Thompsons; edited by Melissa Harrison for The Wildlife Trusts and has had articles published in the Ecologist.
She started @WaterVole on Twitter in 2009 and @NearbyWild in 2015.
---
Kate Long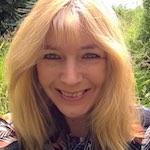 Novelist Kate Long is a passionate wildlife spotter and photographer who has been blogging about her local water voles for 10 years.
She has written for BBC Wildlife Magazine and appeared on Radio 4's Saving Species and BBC1's Midlands Today talking about the joy of voles. She also has chapters in Hugh Warwick's The Beauty in the Beast and in Melissa Harrison's anthology Spring.
She lives in Shropshire with her husband and two sons.
---
Chris Dunn
Chris is an illustrator specialising in anthropomorphic animals. He is particularly inspired by Kenneth Grahame's The Wind In The Willows and of course Ratty the water vole.
Visit his website www.chris-dunn.co.uk to see more of his artwork.
You can follow him on Twitter @ChrisDunnillos
---
Acknowledgements
Grateful thanks to
Dr Merryl Gelling and Kate Long for their advice during in the compilation of the website and to Stephen de Vere for his advice and implementation of the website.